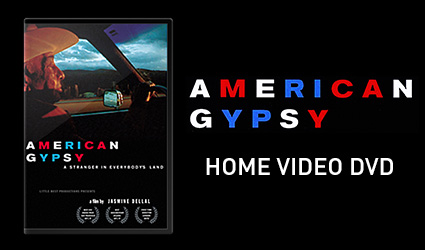 AMERICAN GYPSY Home Video
Shot over five years, Jasmine Dellal's "American Gypsy" follows Jimmy Marks' struggle for justice- the first time a camera has ever been allowed in to explore the world of America's one million Gypsies, or Rom, who have long been mysterious to outsiders. Includes extras (interviews, trailers, CD soundtrack excerpt).

2 Film Set: AMERICAN GYPSY & GYPSY CARAVAN
Home Video Use
Buy both AMERICAN GYPSY & GYPSY CARAVAN for a discount!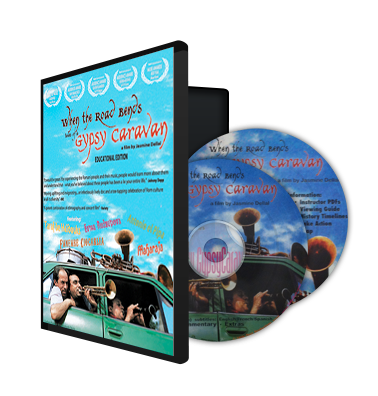 You can now see our other film about Roma: NEW DVD edition of Gypsy Caravan available!
Buy the Film